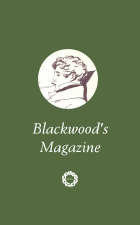 Volume editor for:
Blackwood's Magazine 1817-1825: Selections from Maga's Infancy
6 vols, gen. ed. Nicholas Mason
London: Pickering and Chatto, 2006
Read more on the publisher's website
Purchase from Amazon.com
"Mole's whole volume is exemplary, and his annotation of [the Cockney School] pieces is particularly full and useful… I have learned a great deal from each of the editors of these volumes and scholars of the future will build on their pioneering work."
"This carefully annotated, meticulously researched set will be a delight and a valuable resource for students and researchers of early-19th-century British literature, history, and culture. Summing Up: Highly recommended."
"Nicholas Mason and his fellow editors are to be congratulated on exhuming the living wit of the early issues."
"enormously valuable […] it is a collection that will be of great interest to Bronte scholars and enthusiasts."
"This new edition offers a wide selection of the essays, articles, poems, dialogues, and fictions that typified the early years, and comes complete with admirable introductions, detailed headnotes, thorough cross-referencing, and annotations which constantly illuminate these often densely allusive texts."
"These volumes [V and VI] form an impressive collection of contemporary discussions of the literature of the period, and provide important insights into the personal and political nature of reviewing at this time."
What is Blackwood's Magazine?
Blackwood's Edinburgh Magazine was one of the pre-eminent literary magazines of the nineteenth century. It viciously attacked Leigh Hunt, John Keats and William Hazlitt, labelling them the "Cockney School". It lambasted Coleridge, but gave Percy Shelley qualified support and occasionally championed Wordsworth. Often rumbustious, frequently libellous and staunchly committed to the values of Toryism, Blackwood's was a powerful force in the culture wars of its day.
The magazine was founded by the Edinburgh publisher William Blackwood in April 1817, and initially appeared as the Edinburgh Monthly Magazine under the joint editorship of James Cleghorn and Thomas Pringle. They only lasted six months as editors before Blackwood fired them, brought in John Wilson and John Gibson Lockhart, and re-launched the magazine under the title Blackwood's Edinburgh Magazine in October 1817. The first issue under the new title included the "Chaldee Manuscript", which purported to be a translation from a newly discovered biblical text, but was in fact a thinly-veiled account of the magazine's re-launch and a searing satire on the Edinburgh literary scene.
This controversial new direction was a big gamble and, as Nicholas Mason puts it in the general introduction to these volumes, "all that Blackwood had built up over his quarter-century in the book trade – his reputation, his friends and his fortune – was in jeopardy." In the event, the gamble paid off magnificently and Blackwood's earned a place alongside the Edinburgh and the Quarterly as a periodical whose writing mattered in the literary culture of its day. Wilson and Lockhart were joined as contributors both by major writers such as Thomas de Quincey and Walter Scott (who reviewed Mary Shelley's Frankenstein in Blackwood's) and minor ones such as William Howison and, later, William Maginn. Blackwood'swas soon read all over the English-speaking world. The Brontë children were all enthusiasts, and Sara Hutchinson, William Wordsworth's sister-in-law, wrote that "as Wm. will not suffer [Blackwood's] to come into the house we must smuggle it".
What's in these volumes?
There are six volumes in the set: one volume of poetry, edited by Nicholas Mason; one of prose, edited by Tony Jarrells; two volumes of reviews, one edited by me and one by John Strachan; and two volumes of the Noctes Ambrosianae, Blackwood's ongoing fictional dialogue about all things literary, edited by Mark Parker. The volume that I edited makes available to modern readers reviews of major poems by "canonical" Romantic authors, from Coleridge's "Ancient Mariner" to Byron's Don Juan, as well as less widely studied poems by canonical poets, such as Wordsworth's Benjamin the Waggoner, Coleridge's "Love" and Shelley's Rosalind and Helen. It includes reviews of non- or newly-canonical authors such as Mary Shelley, Felicia Hemans and Thomas Moore, as well as authors of specifically Scottish interest such as Robert Burns and James Hogg. It reprints important articles about Romantic non-fiction prose, notably those on Coleridge's Biographia Literaria and Wordsworth's Letter to a Friend of Robert Burns. It includes a lively debate on the novel, both in reviews of specific works and general theoretical articles, as well as a survey of contemporary Shakespeare criticism. Perhaps most significantly, the complete texts of the first six attacks on the Cockney School, plus the unnumbered "letters" from Z. to Leigh Hunt, are reprinted together, fully annotated and cross-referenced. The seventh and eighth attacks on the Cockney School appear in volume six.
Why should we read book reviews from the beginning of the nineteenth century?
For three reasons. Firstly, because they tell us about how works of literature from the Romantic period were received by their first readers. These reviews therefore represent an important source for reception histories and a valuable context for historical approaches to second-generation Romanticism.
But they are more than simply 'context' for more canonical texts, and we can read them, secondly, as central to the print culture of the early nineteenth century. With the explosion in the amount of printed matter in circulation from the final decades of the eighteenth century, print began to enter people's lives and shape their thinking in new ways. When Blackwood's represented Robert Burns as a primarily sentimental (rather than politically radical) poet, or when it attacked Leigh Hunt for being foppish and domestic, it was performing powerful acts of cultural definition, which would have enduring legacies.
Finally, these essays can be read as works of literature in their own right. They have their own generic conventions and stylistic features and they are often written in rather distinguished prose. In fact, Mark Parker, in his book Literary Magazines and British Romanticism, argues that magazine writing was "the pre-eminent literary form of the 1820s and 30s in Britain".
Do these texts present editorial problems?
There's often some uncertainty about who wrote which bits of Blackwood's, not least because the contributors seem to have collaborated informally and often. Reviews sometimes appeared anonymously and sometimes under pseudonyms. We've reproduced the pseudonyms where appropriate and, where possible, supplied attributions by drawing on Alan Lang Strout's Bibliography of Articles in Blackwood's Edinburgh Magazine and more recent scholarly investigations.
Blackwood's textual history is usually uncomplicated, since most issues of the magazine appeared only in a single edition. The important exception is the October 1817 issue of Blackwood's, which contained the infamous Chaldee manuscript. The Chaldee manuscript, which is reprinted in volume two, produced such a scandal that William Blackwood printed a second edition of the October 1817 issue, which omitted it. When he did so, he also softened several of the more offensive expressions in the first of the Cockney School articles. These textual variants are collated for the first time in this edition.
The biggest challenge when editing these reviews, however, was writing footnotes and headnotes that would make it easier for modern readers to understand and appreciate them. Blackwood's can be daunting in its range of reference, frustrating in its casual attitude to citation, and rebarbatively embedded in debates whose other participants are not always apparent. In the headnotes and footnotes, I've done my best to track down quotations, illuminate obscure references, find places where the reviewers are responding to other periodicals (such as the Examiner and the Edinburgh Review, two of the magazine's sworn enemies), and suggest why the magazine employed the kind of rhetoric that characterized its early reviews.